DEALER & RESALER OF ALL FRUITS & FRUITS PRODUCT
We are Wholesale suppliers of
Organic Cashews, Organic Cashew Kernel & Mango
---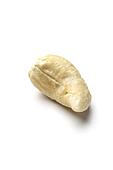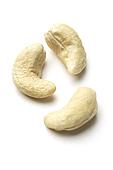 ---
Fact Sheet
Year of Establishment : 2012
Legal Status of Firm : Sole Proprietorship (Individual)
Nature of Business : Dealer & Resaler of All Fruits & Fruits Products
---
Contact Details
Company Name: M/s. SAMAYA CORP.
Contact Person: Mr. Prakash Anant Satam
Mobile : +(91)-9757173909
Address: D-12/17, Sukumar Co-Op- Housing Society,
Dayaldas Road, Vile Parle (E), Mumbai – 400 057
e-mail : samayacorp3@gmail.com
---
About Us
We are one of the best Dealer & Resaler of all Fruits & Fruits Products (agricultural commodities) such as Organic Cashew, Mango and All Type of fruits.
Our organization, 'SAMAY CORP.', has carved a respectable niche for itself in the domain of dealing and resaling a large range of Fruits & Fruits Products (agricultural commodities). These commodities are procured from direct sources and are known for freshness, high nutrition and original flavors. Moreover, the exclusion of an intermediary is directly responsible for the market leading prices.
Proprietorship Background of the promoter: M/s. SAMAYA CORP. Sales Corporation is committed to maintain 100% clients satisfaction by certain values Deep Integrity & Ensuring Code of Conduct Precious Timekeeping & Highest level of Accuracy Potential Leadership with an Energetic Team. Sufficient Infrastructure for anytime Expansion.
Product Portfolio
We are one of the prime Dealer & Resaler of all fruits & fruits product (agricultural commodities). Our range of products comprises Cashew, Mango and All Type of fruits. All our products are procured directly from producers and cancel involvement of any intermediary. This in turn makes these fresh, pure and cost-effective. Moreover, our extensive experience helps us in negotiating prices, arranging contracts and shipping the products to potential buyers. Some of the features of our products are:
Sumptuous flavors
Perfect taste
Easy to prepare quality
High nutritional value
Fresh
Pure
---